"Inner Space"
The spare soulfulness and inventive sound of Billy Novick's (clarinet) and Bob Nieske (acoustic bass) is captured perfectly in this duo recording. Bob and Billy have performed as a duo for the past five years at the Franklin Cafe in Gloucester, MA and this recording is a testament to their highly-developed musical communication. You can purchase it as either a digital download or as a real CD.
Listen to some of the music from Inner Space
A new recording from Billy Novick and Bob Nieske!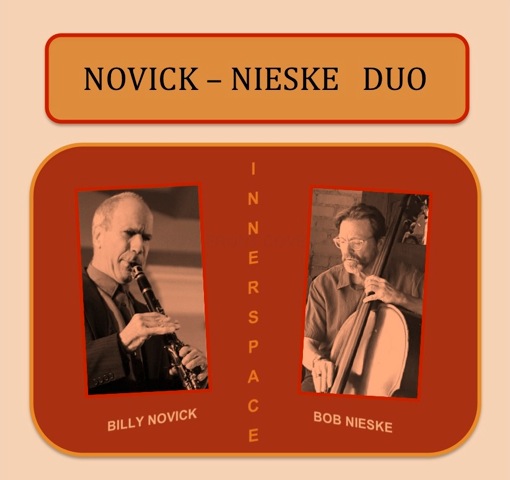 UPCOMING 2020 DATES
Guy Van Duser & Billy Novick in Hingham, MA, January 18th
New Black Eagle Jazz Band in Millis, MA February 13th
New Black Eagle Jazz Band in Marblehead, MA February 14th