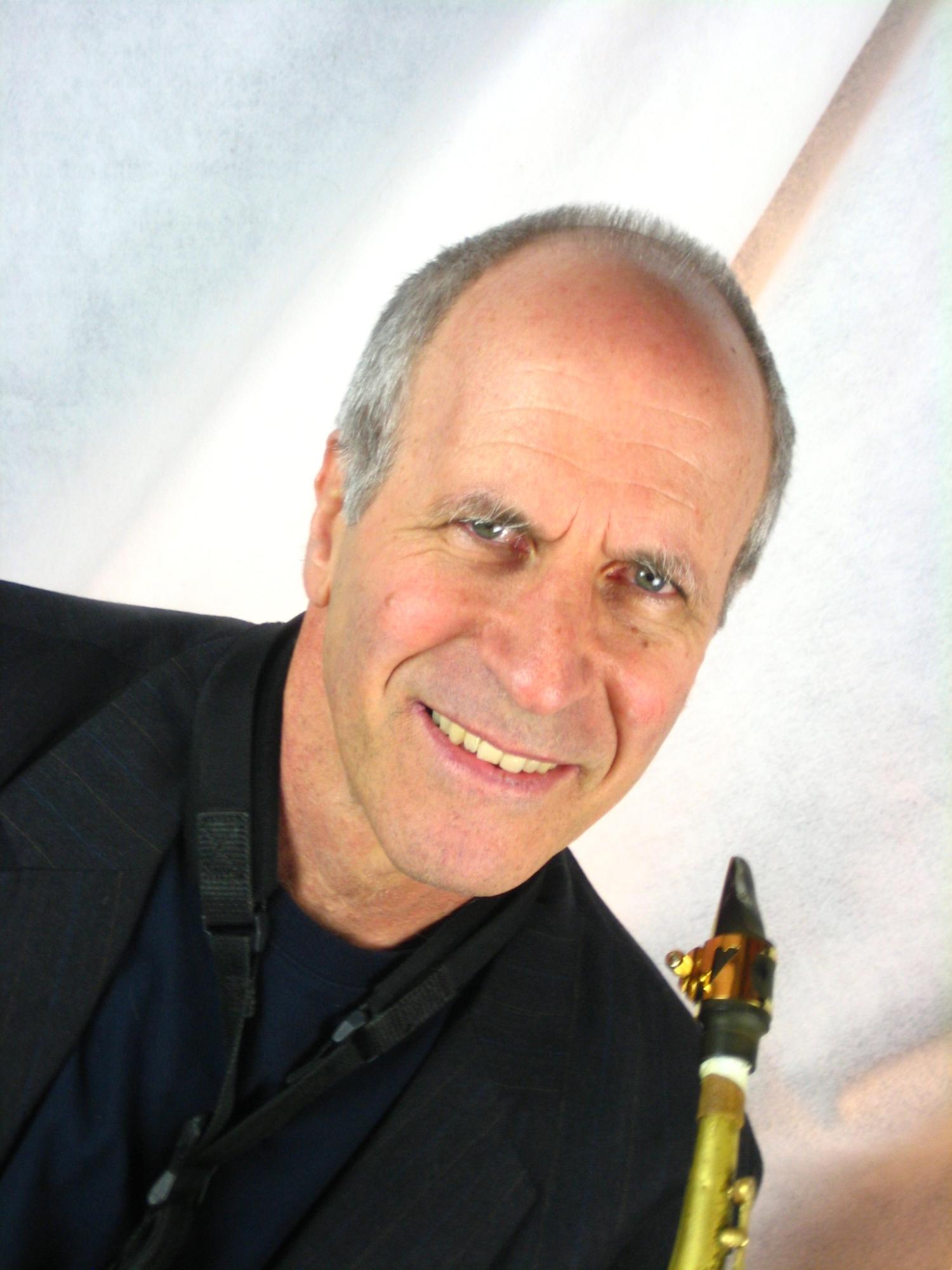 Billy Novick is internationally recognized as a musician, performer, arranger and composer. He has toured extensively throughout North America, Europe and Asia, and has made spotlight appearances at numerous festivals, including the Kool, Newport, Edinburgh, Brecon (Wales), Marsiac (France), and Breda (Netherlands) jazz festivals, as well as the Philadelphia and Winnipeg folk festivals.
If you haven't had a chance to see him perform in concert, you've undoubtedly heard him as he has been featured as a sideman on over 250 recordings. As a composer, arranger or studio musician, his music has appeared in more than 100 film scores, television shows and commercials, including John Sayles' Eight Men Out and Lone Star, Wes Craven's Music Of The Heart, The Opposite of Sex, and Seabiscuit. His clarinet playing can be heard on the theme songs of the popular PBS shows "Antiques Roadshow" and "This Old House."
He has composed fifteen pieces for modern dance and has created two full-length ballet scores for The Washington Ballet- The Great Gatsby and Hemingway: The Sun Also Rises. Each ballet premiered to seven sold-out, enthusiastic houses at the Kennedy Center in Washington, DC. His jugband adaptation of Peter and the Wolf (on Alcazar Records, with Dave Van Ronk narrating) premiered in New York's Lincoln Center in 1992, and his orchestral arrangements have been performed throughout the US and Europe.
Born on Long Island, NY, in 1951, Billy Novick began playing clarinet at age eight. He picked up the sax at fifteen, and began playing club dates and concerts around the New York area.
In 1973, Novick joined the David Bromberg band. After leaving the band, he started touring and making regional appearances as a sideman with a series of pop performers, including Leon Redbone, Jonathan Edwards, and Martha and the Vandellas.
While rehearsing for a dance performance in 1976, Novick was introduced to the innovative guitarist Guy Van Duser, and the two began a collaboration that continues to flourish. The duo has issued nine recordings, including the award-winning "The New Pennywhistle Album," and have been frequent guests on the Prairie Home Companion radio show. In May, 1995, Novick and Van Duser were featured in a 20 minute interview on National Public Radio's All Things Considered. In 1986, Mr. Novick joined the internationally-acclaimed New Black Eagle Jazz Band, and continues to perform with them. He has appeared on more than 35 of the band's recordings.
Although jazz has always been his first love, Mr. Novick has always had an eclectic sensibility and enjoys being able to play a wide range of musical styles. He has performed with blues greats Robert Junior Lockwood, Willie Dixon, Ruth Brown and Duke Robillard, as well as jazz musicians such as Scott Hamilton, Milt Hinton, Herb Pomeroy, Dave McKenna, Dorothy Donegan and Butch Thompson. He has also appeared in concert performing Brazilian music, Celtic music, Klezmer music, and French cabaret. He has recorded with a wide variety of artists including Maria Muldaur, Tex-Mex star Freddy Fender, Celtic performers Robbie O'Connel and Aine Minogue, and even rock legend J. Geils.
Mr. Novick has released seventeen albums as a leader or co-leader, the most recent being "Inner Space."